Welcome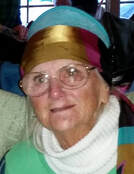 As we close out the 2021 season, we were happy to resume a near-normal atmosphere while still respecting social distancing. We more than doubled our membership over last year to over 170 players. In addition, we were able to hold our 15-Love fundraiser and our End-of-Season Gathering. Click here
to read a review of these events.




On a Sad Note:

MURIEL PASCOE:
Muriel J. Pascoe, our beloved STA member who played tennis at Central Park for the past 40 years, passed away on September 14, 2021 at the age of 94. Her "spirited" sense of humor was enjoyed by all. Muriel enjoyed her 2-bounce rule but you had to be quick in case she didn't use it! During the summer, she was still an active player, attending Jim Neal's clinics and playing tennis with the morning drop-in group. RIP Muriel – We will miss you!
CHANGES TO THE STA BOARD:
After many years serving as Treasurer, Linda Sagaille has resigned from the Board and will be joining the other "snow bird" players in Florida during the winter months but will be back on the courts during the summers. Thank you, Linda, for your dedication to STA.
Kerry Koch joined the Board as Director, leading STA's Interclub Team and scheduling Jim Neal's clinics.
Patricia Hayden will remain on the Board as Advisor while Barbara Ryan will lead the weekly progressive league in addition to her role as Treasurer. Also, new titles for Patricia Bradt and Barby Warrick 1st Vice President and 2nd Vice President respectively. Thank you, Ladies!
SEEKING VOLUNTEERS:
As
a volunteer organization, we are always seeking assistance with our mission. There are several tasks that the Board can use extra help with such as set up for and taking photos at our socials, court maintenance, etc. To learn more about how you can support your Board, contact me at 518-275-9226, or email at anita.p.russo@gmail.com
Thank you and have a safe winter.
---
Thank you for visiting our website. We hope to see you on the courts!